We have just returned from our first family vacation abroad as a family, and we loved it!
Was it stress-free? Not entirely.
Was it worth it? Absolutely!
Read on for top tips on a memory-making trip.
Are we crazy?
We actually booked our little escapade a week before our bundle of joy (now 9 months old!) was due. I remember messaging a friend on Facebook about it as she had just returned from a week in Italy with her baby.
"Book it! Now! Or you'll change your mind once he's arrived. You'll be fine."
And she was right…on both counts!
A week before we were due to travel, we wondered what had made us take the crazy decision to take a 4-hour flight with our little one to Santorini, Greece. But I'm glad we did. So my friend was right; go for it!
Choosing the destination.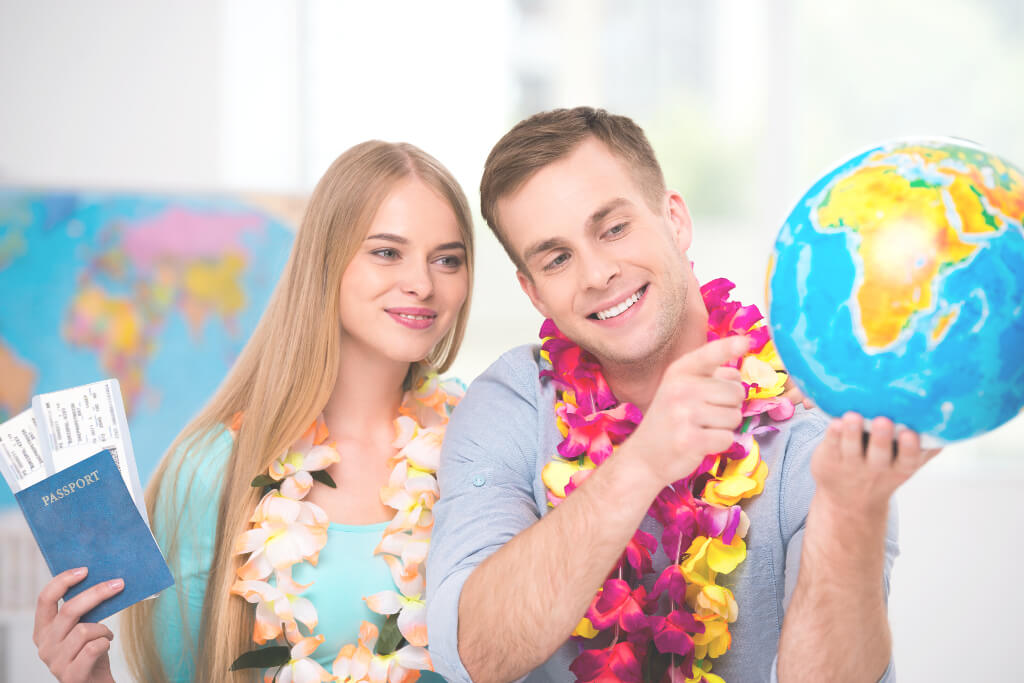 Even in the 'no-clue-about-babies-happy-pregnancy-bubble' state in which we booked our holiday, we did think carefully about where we wanted to visit.
(Although, in hindsight, we'll think even more carefully next time!)
We really wanted to visit Oia in Santorini. You know, the postcard-perfect, made-for-Instagram blue domed churches? We had read that, due to lots of steps, it wasn't a great place to visit once your little one is toddling around and also that there wasn't a great deal to do there for older children.
So we figured, it's now or in 20 years' time!
As we're based in the U.K., it's only a 4-hour flight for us and was only a 20-minute transfer when we arrived at the airport in Santorini. We also had it on good authority that the Greeks LOVE babies, which certainly turned out to be true!
Accommodation.

This was a big part of my research before booking.
Because Santorini (and Oia in particular) are pretty popular honeymoon destinations, I really didn't want to risk being stuck in a hotel room with a screaming baby next door to a couple of newlyweds
I don't agree with people who have the attitude that children and families aren't entitled to holiday for fear of disturbing other travelers. BUT, I also think it's only right to choose your accommodation with consideration for others.
Would hubby and I have wanted a high-pitched wailing baby next door to us on our honeymoon? No, we would not.
So we found an apartment (AirBNB is a great place to do this) which wasn't connected to any other accommodation. It made us much more relaxed to know it wouldn't matter if our 1little one was using his lungs to full capacity.
We obviously also considered the safety points of the accommodation. There was a balcony but it had a solid wall (no railings to provide a climbing frame) which was nice and high.
Practicality-wise, we could also fit a travel cot (provided) in our bedroom and it was in a quiet part of town. There was also aircon so we always had a haven to return to if the afternoon heat got too much.
Maybe next time, we'd make sure there was a highchair available, but we managed.
Babyfriendlyboltholes is a great website for finding accommodation in Europe as well. Airbnb also allows you to check certain boxes for required facilities etc.
The hot tub on the deck as a nice touch too, as we could have some chill time whilst kiddo was napping!
Packing.

So, 9-months on from booking, the time had come to pack our bags! That's bags, plural.
We learned a good lesson for next time. Repeat after me: don't take so much stuff!
I know it's tough, especially with a really young baby, but you'll be surprised how much you can do without. BabyCenter has a great checklist here.
Whatever you pack, you have to carry; obvious, I know! When you also have a baby in tow, not so easy though!
Top tips for packing less:
Naps: If possible, try to get baby to have a nap in the pushchair once you've checked in at the airport. Especially if they're not likely to nap in your arms on the plane.
Diapers: Buy them out there.
Food: We had taken so many pouches of baby food (lighter than jars) and all our little boy wanted to do was eat from our plates! Fresh fish, tomatoes, bread- he couldn't get enough of the Mediterranean diet! (Check out this NHS page on baby solids and what to avoid). Don't forget to check if tap water is safe to drink at your destination
Clothes: We didn't get through half the baby clothes we took. Next time, we'll take less and rinse them if needed. They'll dry quickly in the sun!
Formula: As I'm breastfeeding, this lightened the load for us. However, it's worth checking if you can order your formula to collect airside so it doesn't take up room in your case.
Toiletries: Sunscreen is obviously a must. Make sure you have a travel-sized bottle for when you arrive, but the rest you can buy when you arrive.
Trip Advisor has great forums as a way to talk to destination experts and find out what's available at your resort. Chances are, if you've chosen a family-friendly destination, you'll be able to get plenty of what you need.
The flight.
This is probably 'the biggie' if you're flying with a baby for the first time. It certainly was for us.
Will your baby scream the plane down for the entire flight? Probably not!
A friend told me that it would never be as bad as I imagined, and she was right!
On the way out, little man was 'crazy-tired,'  you know when they are doing that almost hysterical laugh that could become a cry at any moment?! But we survived!
Here are my top tips for the flight:
A few new toys. Just a few. He was more interested in the safety card and repeatedly emptying the in-flight magazines from the chair in front of us.
Food. Always a great distraction! I couldn't believe how many dry baby-snacks were available at the supermarket. The powdered-pasta which you can just add boiled water too was also great.
Formula, breastfeeding or pacifier. Great for helping those little ears during take-off and landing.
Make the effort. This may sound obvious, but if your little one is having a meltdown then sing, dance, pull funny faces, whatever it takes! Nothing is more frustrating to other passengers than  parents who simply ignore their little darling's tantrum!
Getting around.
This is where we probably should have taken the advice we received from Trip Advisor experts a little more seriously!
When 'Santorini_Man57' told us that a stroller would be useless in Oia, he meant it!
Although our accommodation was on the main path, there was still a single step about every 100 feet, making the push chair obsolete.
Thank goodness for baby carriers!
Even if you're in a stroller-friendly ocation, they're the perfect way to transport your baby. Our little boy loved his as he was 'up with the grown ups' and could see everything that was going on. I lost count of how many times we heard, 'Aww, isn't he adorable' and the like!
Just have fun!
So there you have it! My top tips for your first holiday abroad with baby!
Oh, and I almost forgot to mention the best decision we made when booking this vacation… take the grandparents!